Cinterion MC55i Terminal
Part no.:
L30960-N2100-A100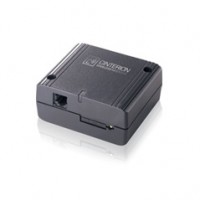 Product description
Following up the successful TC35i/MC35i Terminals, the new generation of GPRS Terminals is available. Based on the powerful MC55i wireless module platform the improved Terminals offer additional functionality while remaining compatible with its predecessors.
MC55i Terminal packs a Quad-Band GSM/GPRS baseband with TCP/IP connectivity based on GPRS Class 10 data transmission into a compact plug-and-play housing. The robust housing includes a range of common interfaces as well as an integrated SIM cardholder which make the new generation to an all-in-one solution enabling voice, data, SMS and fax communication. The new generation is available as Quad-Band with GPRS Class 10 functionality . With an extended temperature range, the reliable terminals can be used in a wide range of M2M business fields such as metering, remote maintenance, traffic systems, transportation and logistics, and security.
Like all Cinterion products, MC55i Terminal comes with full type approval (FTA) and are certified according to automotive e-mark as well as by the largest carriers worldwide.
Technical specifications
General features

GSM Quad-Band 850 / 900 / 1800 / 1900 MHz
3GPP Release 98
GPRS multi-slot Class 10/8
Compliant to GSM phase 2/2+
Output power:
Class 4 (2W) for GSM850
Class 4 (2W) for GSM900
Class 1 (1W) for GSM1800
Class 1 (1W) for GSM1900
SIM Application Toolkit
Control via AT commands (Hayes, 3GPP TS
27.007 and 27.005)
TCP / IP stack access via AT commands
Internet Services TCP server/ client, UDP, ICMP,
DNS, HTTP, FTP, SMTP, POP3
Supply voltage range: 8 – 30 V
Operating temperature: -30 °C to +75 °C
Dimensions: 65 x 74 x 33 mm
Weight: 110 g
WEEE
RoHS and EuP compliant

Specifications

GPRS Class 10
DL: max. 85.6 kbps
UL: max. 42.8 kbps
Mobile Station Class B
CSD data transmission up to 14.4 kbps, V.110,
non-transparent
USSD support
SMS text and PDU mode, cell broadcast
Fax group 3, Class 1 and Class 2
High quality voice support
Handsfree operation
FR, HR, EFR and AMR speech codec support
Integrated TTY modem

Interfaces

Antenna connector FME (male)
Plug-in power supply connector
(6-pole Western jack)
Handset analog audio interface
(4-pole Western jack)
Mini-SIM card reader, 1.8 V and 3.0 V
V.24 / V.28 RS-232 interface
(D-sub 9-pole female socket)
Operating status LED

Special features

Serial interface modem driver for Microsoft®
Windows 7, Windows XP and
Windows Vista
Firmware update via serial interface
Real time clock with alarm functionality
RIL driver Windows Mobile 6

Approvals

CE, R&TTE, GCF, FCC, PTCRB, IC, e-mark
Local approvals and network operator
certifications
Recommended accessories
Following accessories
are recommended
to be purchased along with this product as they might be required for operation and may not be included in this product.