Cinterion BG2-W Quad-band module
Part no.:
L30960-N1810-A100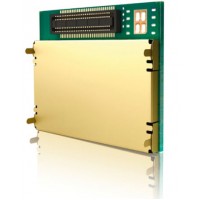 Product description
The Cinterion BG2 wireless module is the latest generation of 2G products offering full voice capabilities and high speed GPRS data transmission and is your all-rounder of choice for machine-to-machine including metering, security, vending, POS, and many more applications.
The innovative and integrated antenna connection together with a highly flexible mounting concept allowing screwless mounting reduces significantly the total cost of ownership (TCO) at customers application. This module packs a Quad-Band GSM/GPRS baseband and TCP/IP connectivity based on GPRS Class 10 data transmission into a compact form factor. BG2 supports industrial interfaces such as two serial interfaces, 10 GPIO's, as well as I2C and is already prepared for Component SIM. Alongside highest reliability and quality the BG2 offers an easy start for M2M market entrants and comes along as Quad-Band with GPRS Class 10 (BG2-W). Like all Cinterion modules, the BG2 comes with full type approval (FTA) enabling use across the globe. It has even been certified by the largest carriers worldwide, including US operators.
Technical specifications
General features

Quad-Band: GSM 850 / 900 / 1800 / 1900 MHz
3GPP release 99
GPRS multi-slot Class 10/8
Compliant to GSM phase 2/2+
Output power:
Class 4 (2W) for GSM850
Class 4 (2W) for GSM900
Class 1 (1W) for GSM1800
Class 1 (1W) for GSM1900
SIM Application Toolkit release 99
Control via AT commands (Hayes, 3GPP TS
27.007 and 27.005)
TCP/IP stack access via AT commands
Internet Services FTP, ICMP, DNS,
TCP server & client, UDP client
Supply voltage range: 3.3 – 4.5 V
Dimension: 26.7 x 31.0 x 3.0 mm
Operating temperature range: -40°C to +85°C
Weight: 5.0 g
RoHS and EuP compliant
Screwless mountable
Mounting clip (optional)



Specifications

GPRS Class 10/8
DL: max. 85.6 kbps,
UL: max. 42.8 kbps
Mobile Station Class B
CSD data transmission
USSD support
SMS text and PDU mode, cell broadcast
Fax Group 3, class 1
High quality voice support
High quality handsfree operation
FR, HR, EFR and AMR speech codec support
Integrated TTY modem

Interfaces

60-pin board-to-board connector
- Integrated antenna connection
- 2 Serial interfaces
- Automatic baud rate detection
- Audio analog interface (Microphone & Speaker)
- UICC/SIM card interface 1.8 V and 3.0 V
- 8 GPIO pins 1.8 V (special option for PWM or
Buzzer and status indication functionality)
- 2 GPIO pins 2.8 V (optional usable as I2C)
- ADC/DAC (PWM) interface

Special features

Modem driver for Microsoft® Windows 7™,
Windows XP™ and Windows Vista™
Firmware update via serial interface
Real time clock with alarm functionality
Customer IMEI on request
Prepared for Component SIM

Approvals

CE, R&TTE, GCF, FCC, PTCRB, IC
Local approvals and network operator
certifications (including AT&T approval)